Watchman Nee
REDEMPTION


Read The True Story of Watchman Nee Here



"Redemption is a very great doctrine. It is something that we should understand. The redemption of our Lord Jesus is for the whole world. We have the following verses to prove this point:
The Lamb of God, who takes away the sin of the world! (John 1:29).
For God so loved the world that He gave His only begotten Son (John 3:16).
He Himself is the propitiation...for those of the whole world (1 John 2:2).
Who gave Himself as a ransom for all (1 Tim. 2:6).
The Savior of all men (1 Tim. 4:10).
After reading these verses, we can see that the redemption of Jesus is for the whole world. Hence, it is possible for everyone in the world to be saved. The Lord's redemption is an accomplished fact.
Dear Savitrie
Biblical Answers to your Problems
The Book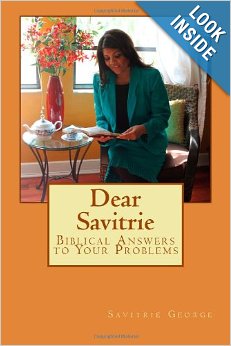 $9.99
Savitrie gives you the Biblical answers to questions such as burning the Koran, Barack Obama, astrology, psychics, abortion, the morning after pill, gay marriage, Harry Potter, white lies, divorce, baptism, war...