Warren Wiersbe
Does your day begin with God?



"Does your day begin with God? If not, decide to start each morning by dedicating yourself to Him as a living sacrifice and ask His guidance for the day's decisions and actions. He wants to direct your life. So view each day as a gift from God and determine to be a good steward of the day's resources. Make your time with Him a daily appointment."
Compiled by Thomas George
editor@Preach-the-Gospel.com


Dear Savitrie - The Book
Biblical Answers to your Problems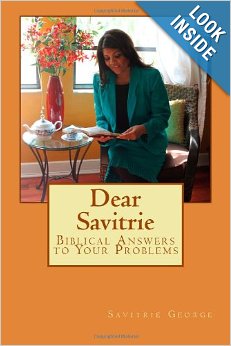 $9.99
Savitrie gives you the Biblical answers to questions such as burning the Koran, Barack Obama, astrology, psychics, abortion, the morning after pill, gay marriage, Harry Potter, white lies, divorce, baptism, war...