Billy Sunday
The innocent suffering for the guilty



Suffering for the Guilty
"You say you don't believe in the innocent suffering for the guilty. Then I say to you, you haven't seen life as I have seen it up and down the country. The innocent suffer with the guilty, by the guilty and for the guilty. Look at that old mother waiting with trembling heart for the son she has brought into the world. And see him come staggering in and reeling and staggering to bed while his mother prays and weeps and soaks the pillow with her tears over her godless boy. Who suffers most? The mother or that godless, maudlin [drunk] bum? You have only to be the mother of a boy like that to know who suffers most. Then you won't say anything about the plan of redemption and of Jesus Christ suffering for the guilty."
Compiled by Thomas George
editor@Preach-the-Gospel.com
Dear Savitrie
Biblical Answers to your Problems
The Book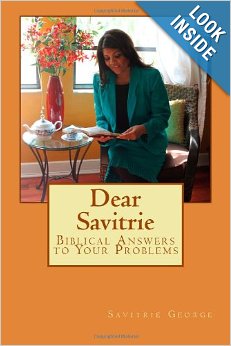 $9.99
Savitrie gives you the Biblical answers to questions such as burning the Koran, Barack Obama, astrology, psychics, abortion, the morning after pill, gay marriage, Harry Potter, white lies, divorce, baptism, war...